Terra Gives: Nurturing Hope, Uplifting Lives—Our Commitment to Community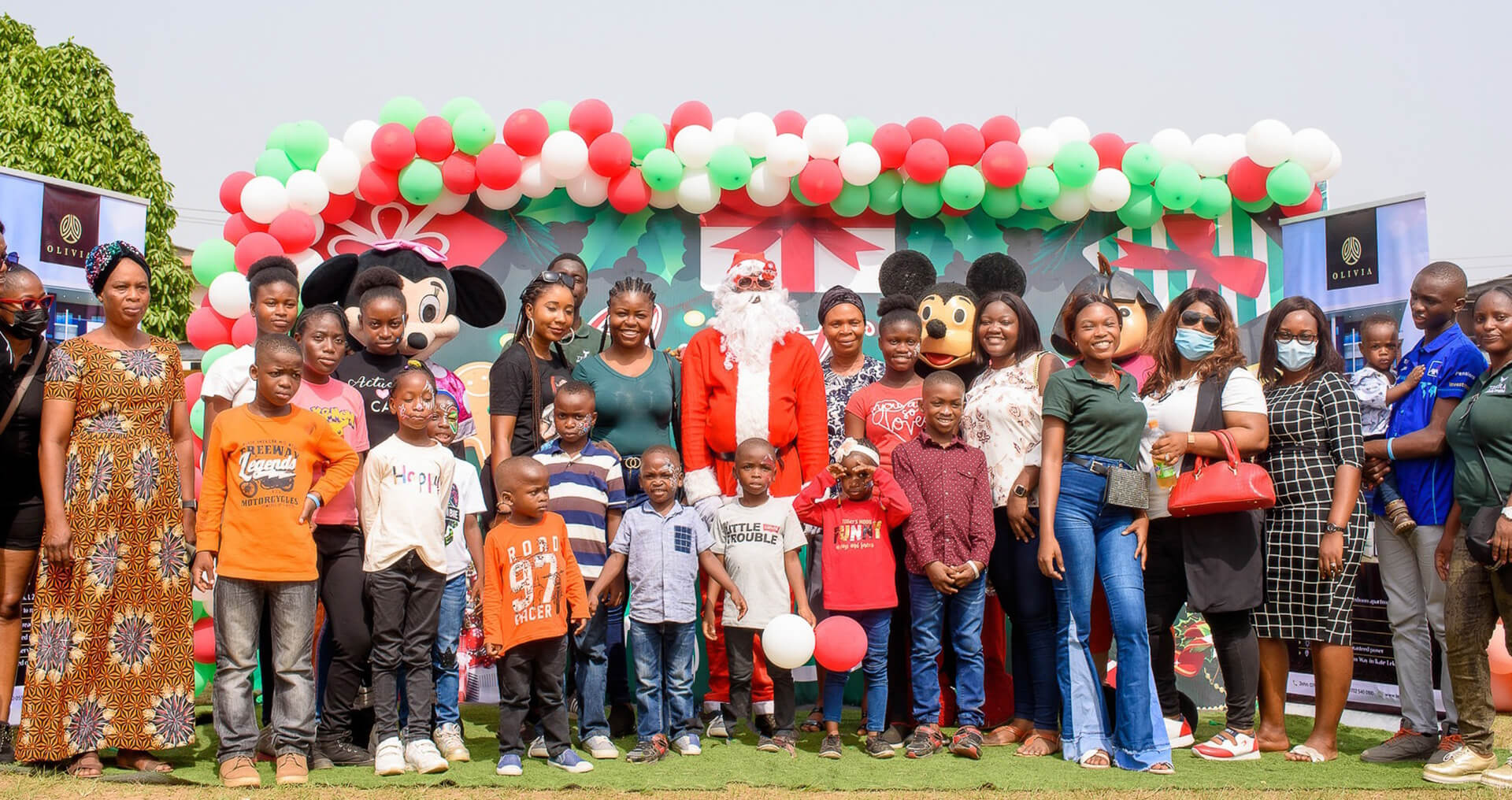 Welcome to the heartwarming world of Terra Developers, where giving back to the community and fostering sustainable living intertwine. Our mission goes beyond crafting stunning real estate masterpieces; it embraces the spirit of compassion and solidarity. 
In this article, we unveil the essence of "Terra Gives" – our soulful initiative that spreads hope, uplifts families, and empowers the physically challenged. 
So, come along as we embark on a journey of compassion and transformation.
Terra's Vision for a Better Society
At Terra, our guiding philosophy rests on nurturing vibrant communities, not just within our developments but also beyond their boundaries. As responsible corporate citizens, we believe in leaving a positive and lasting impact on the lives of those less fortunate. 
Our commitment to sustainability and community development is the heartbeat of "Terra Gives."
Embracing Orphaned and Vulnerable Children
In our pursuit of spreading love and hope, we partnered with the Halal Children's Home, a nurturing haven for orphaned and vulnerable children. With centers in Abuja, Kaduna, and Lagos, the organization aims to rehabilitate and integrate these precious souls back into society. 
Terra stands as a pillar of support, sponsoring their programs and events to ensure these children are nurtured, educated, and prepared for a brighter future.
Helping Widows Through CSU
The Catholic Sisters United in Christ (CSU) holds a special place in our hearts, as they tirelessly care for indigent widows in various communities. For over two decades, CSU has been a beacon of hope, providing educational, business, and employment support to empower these resilient women. 
Terra joins hands with CSU, supporting their objectives through financial aid, workshops, and the distribution of essential gifts during festive seasons. Together, we uplift families, nurturing a sense of self-sufficiency and entrepreneurial spirit among these remarkable women.
Empowering the Physically Challenged
Terra believes in an inclusive society where no one is left behind, and this belief is beautifully embodied by the Resource Center for the Blind (RCB). As a project of the Jubrila Ayinla Foundation, RCB champions access to community-based services and empowerment for visually impaired individuals. 
Guided by the vision of a world where all visually impaired persons thrive, RCB provides rehabilitation and training, unlocking the full potential of these resilient individuals. Terra lends unwavering support to RCB's mission, making regular contributions to nurture their dreams and aspirations.
Brightening Orphanages: Spreading Smiles, Sharing Joy
In our journey of compassion, we have embraced multiple orphanages across the country, weaving a tapestry of joy and laughter for the children residing within. Our hearts swell with pride as we partner with these homes through regular contributions, offering much-needed aid to these precious souls. 
In a momentous event, Terra hosted over two hundred children from various initiatives we support at a joyous Christmas party in 2021. Smiles adorned their faces as they reveled in the warmth of the season, with gifts, food, and essential items creating a memorable experience. 
And this heartwarming celebration will become an annual tradition, bringing joy to every community we touch with our developments.
A Promise of a Better Tomorrow
As we reflect on our Terra Gives initiative, we stand resolute in our commitment to create a better tomorrow for our communities. Every property we develop becomes a testament to our core values of hard work, cohesion, integrity, innovation, and character. Through Terra Gives, we cultivate a culture of love and care, embracing the diversity and richness of the Nigerian society.
Join us on this extraordinary journey as we continue to weave a beautiful tapestry of compassion and transformation. Together, let's create a world where hope blooms, families thrive, and the physically challenged find empowerment and inclusivity. 
Together, let's make a lasting impact on the lives of our fellow Nigerians, uplifting them to new heights of prosperity and happiness. 
With Terra Gives, the spirit of giving echoes in every corner of our beloved nation, reminding us that the real beauty of life lies in the act of giving back to the community that nurtures us.