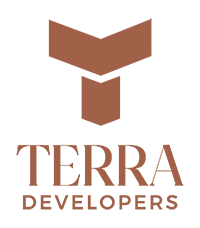 Luxury Living Rooms

Spacious Parking Spaces

Servant's Quarters

Fully Fitted Kitchen

Uninterrupted Power Supply

24-Hour Security System
INTRODUCING CARMEN'S CREEK...
Nestled within the prestigious Sugarland Estate in VGC, Lekki, Lagos State, Carmen's Creek offers an exquisite living experience that seamlessly combines luxury and convenience. This exceptional residential enclave is designed for those who demand the finest in modern living while embracing the tranquility of a prime location.
Imagine waking up to the gentle rustle of leaves and the soothing sound of nature, all within the heart of the bustling city. Carmen's Creek presents a haven where each day begins with serenity and promise. This is not just a property; it's a testament to a life well-lived.
Step into spacious homes that exude sophistication at every turn. From meticulously designed interiors to top-notch finishes, every detail has been carefully curated to create an ambiance that resonates with elegance and comfort. Discover open spaces that flow seamlessly, allowing natural light to caress every corner, and embrace the warmth of a place you'll love to call home.
Carmen's Creek offers more than just a residence; it's a lifestyle statement. Enjoy access to world-class amenities that enrich your daily routine. Unwind by the poolside, work up a sweat in the state-of-the-art fitness center, or simply relax in the lush landscaped gardens that offer a refreshing escape from the urban bustle.
Beyond the comforts of your home, Sugarland Estate in VGC stands as a testament to refined living. Revel in the convenience of being minutes away from the vibrant attractions of Lekki, from high-end shopping destinations to gourmet restaurants and cultural experiences. 
Access to major roads ensures that you're always well-connected to the heart of Lagos while enjoying the serenity of a gated community.
| TYPE | PRICE | STATUS | BEDROOMS |
| --- | --- | --- | --- |
| 2 Bedroom Apartments with BQ (Shell) | | | |
| 2 Bedroom Maisonette with BQ (Shell) | | | |
| 3 Bedroom Maisonette with BQ (Shell) | | Completed/Available | |
| 4 Bedroom Maisonette with BQ (Shell) | | Completed/Available | |